CLIENT
FetchFind
DURATION
Three weeks
SKILLS DEMONSTRATED
Competitive analysis, Responsive web design, Prototyping, User testing, Style guide
Summary
FetchFind.com offers e-learning courses, a blog, and job board for the pet industry. They recently acquired a reviews site, and their business grew rapidly. But they had a problem. Their website was hastily cobbled together, making it a disjointed experience. FetchFind approached us for a solution. Like a lot of companies, they wanted a website that balanced professional and personable.

02
My teammates and I evaluated the old Fetchfind.com
Navigating FetchFind.com was like visiting four different websites. Fonts and colors changed, and navigation menus disappeared.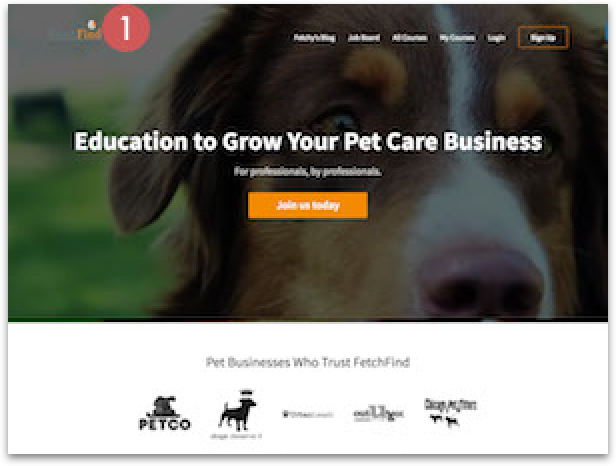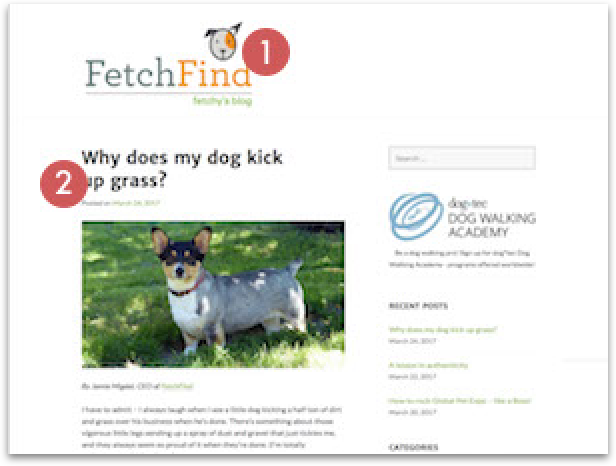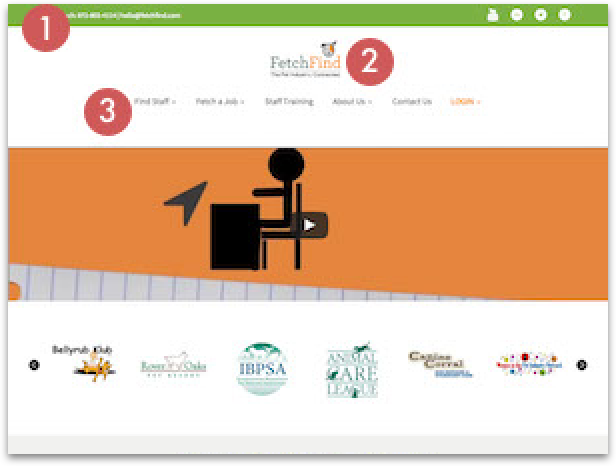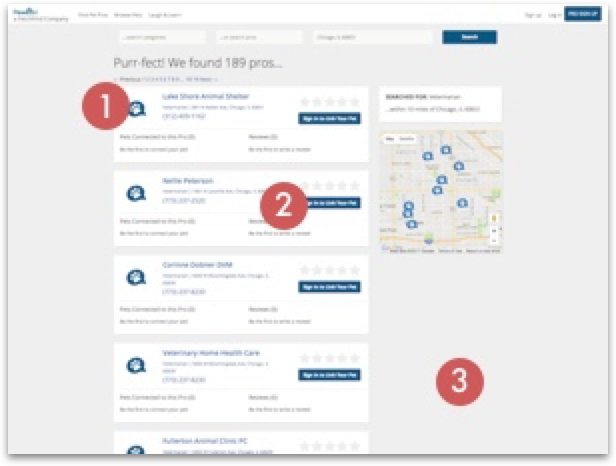 Our challenge was to create a professional and personable design that brought consistency to the FetchFind brand identity in only three weeks. Our strategy was to deliver mockups of the blog and business reviews section to demonstrate the redesign, and include a style guide for the remaining pages.
02
Then we conducted competitive analysis research to identify qualities conveying professional and personable
Clean organization conveys professional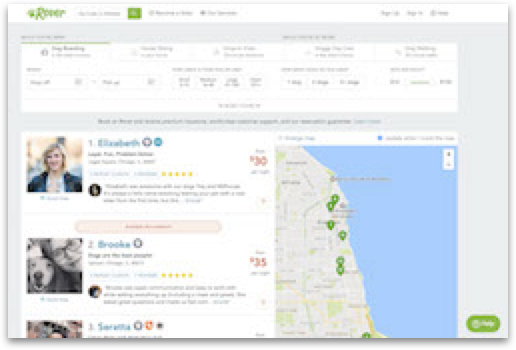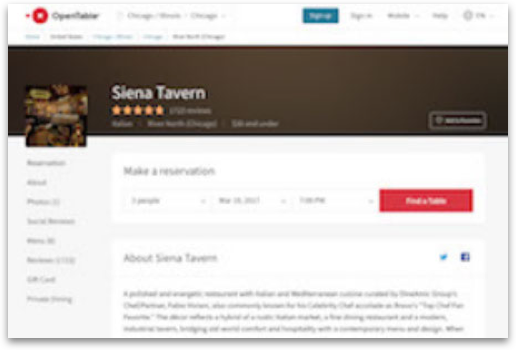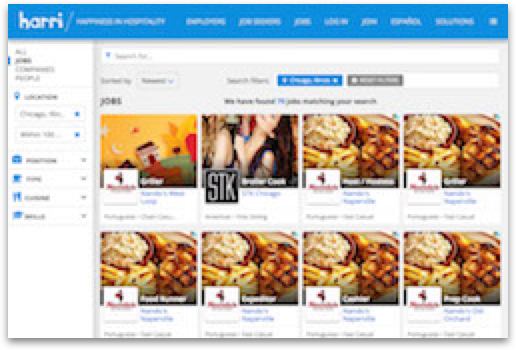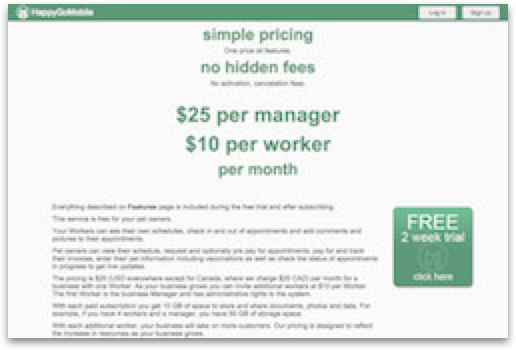 Happy photos and bright colors convey personable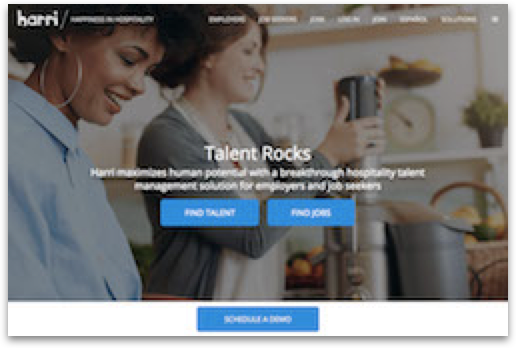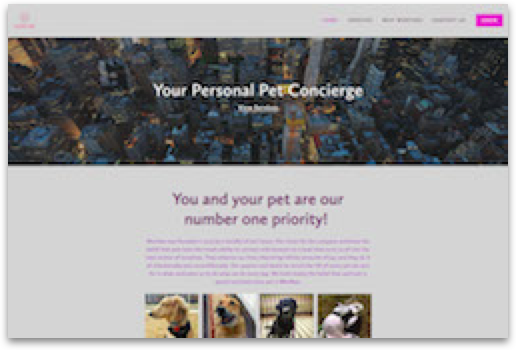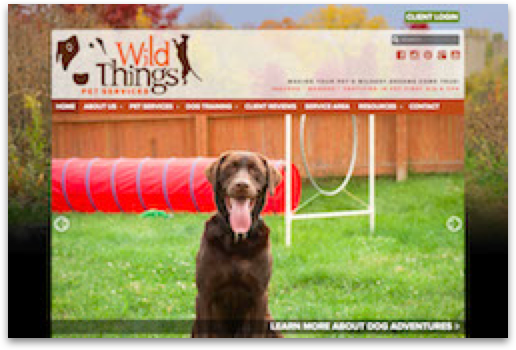 03
We synthesized our research and defined our design principles
Professional
FetchFind's website follows standards for clean contemporary web design. The layout is well-organized with consistent spacing of elements and ample whitespace; the typeface is modern and easy-to-read.
Personable
FetchFind uses candid-style photography of happy pets either looking at the camera, or interacting with a person. People are secondary, preferably in the background. We use colors that communicate feelings of trust and comfort, and UI that feels warm and inviting.
04
I explored three divergent style directions following our principles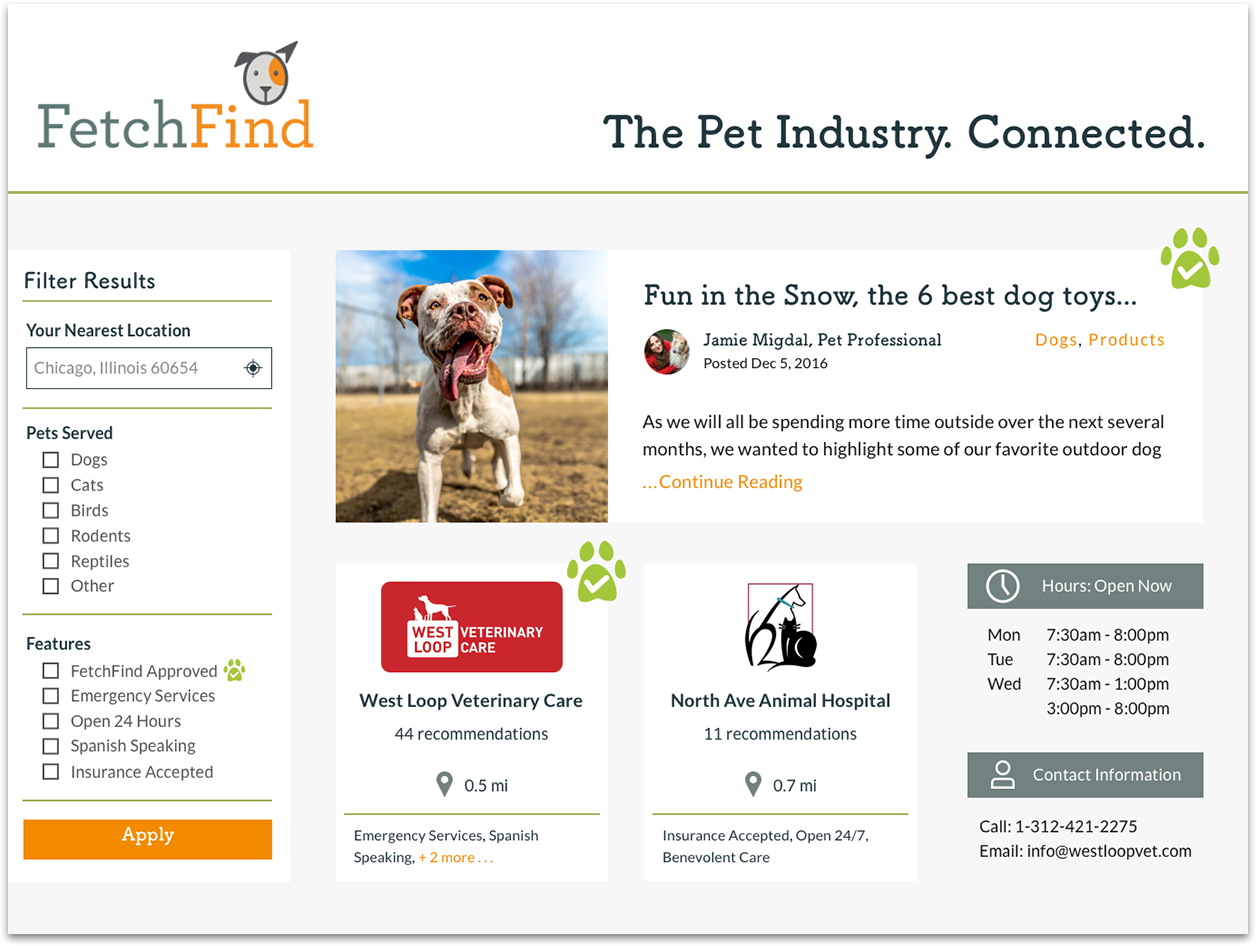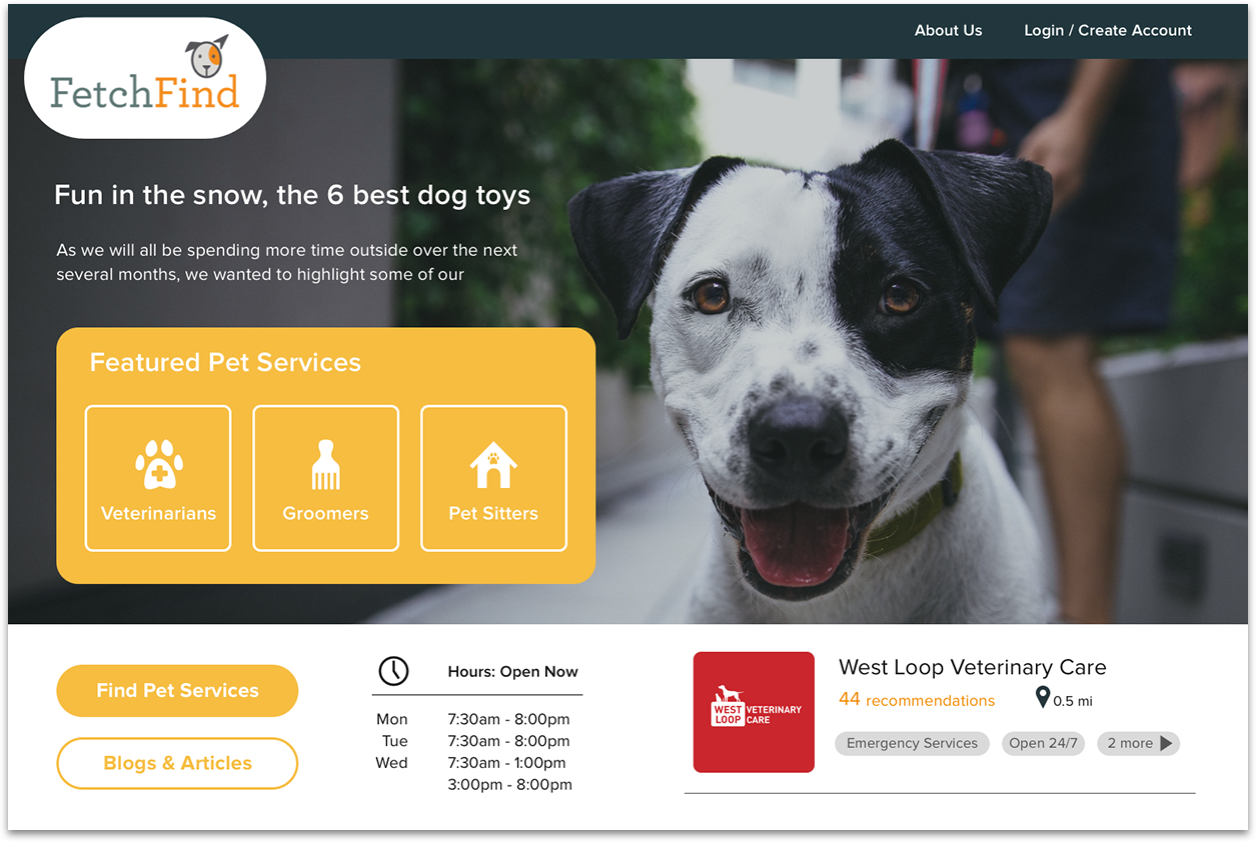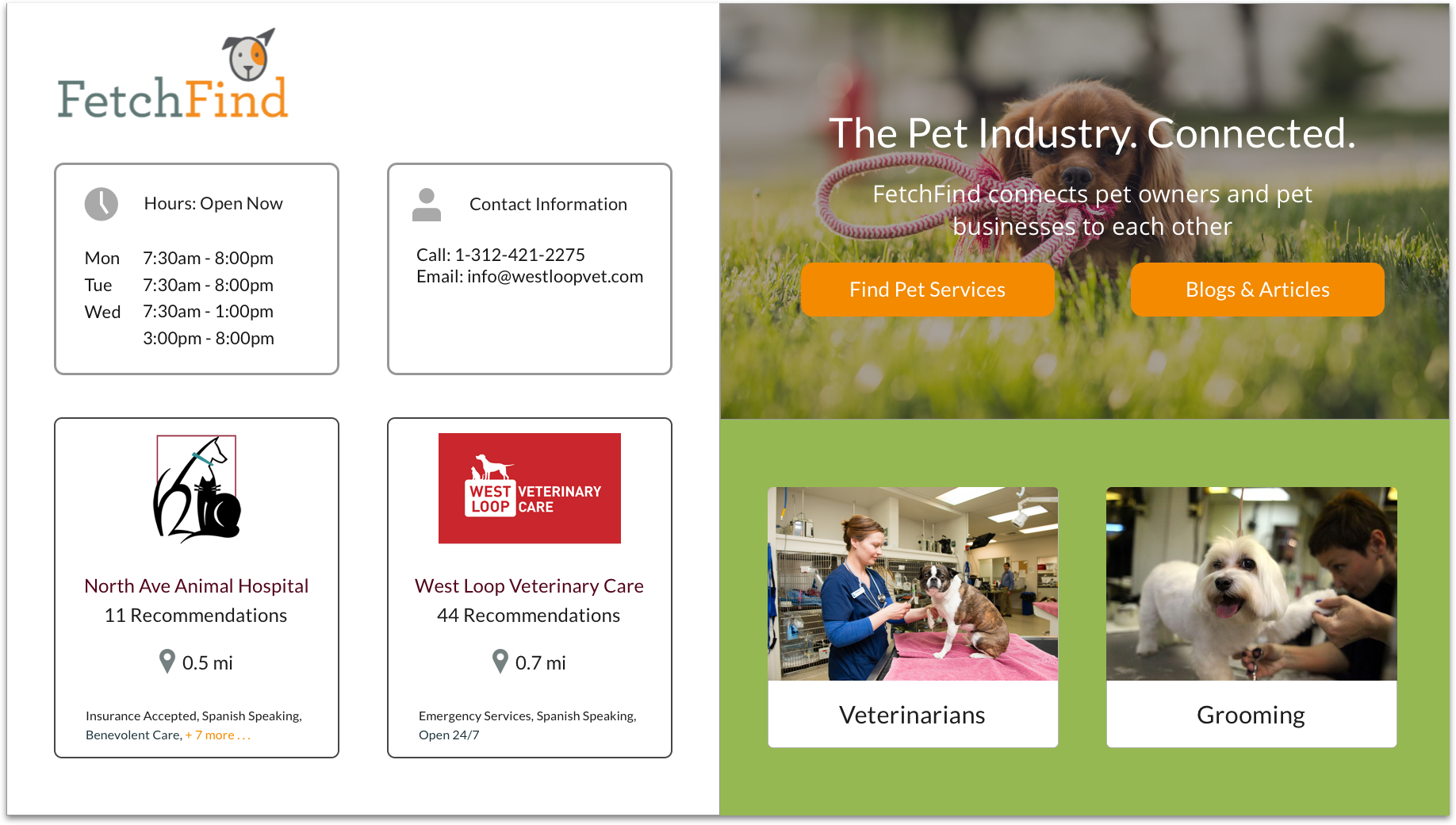 Our clients liked different elements from each style. They preferred the clean tile organization, rounded corners and sans-serif type, and playful icons for the pet services navigation. They loved the photo in the second tile of a happy pet looking at the camera, with the person blurred in the background. So I combined these elements and designed high-fidelity mockups.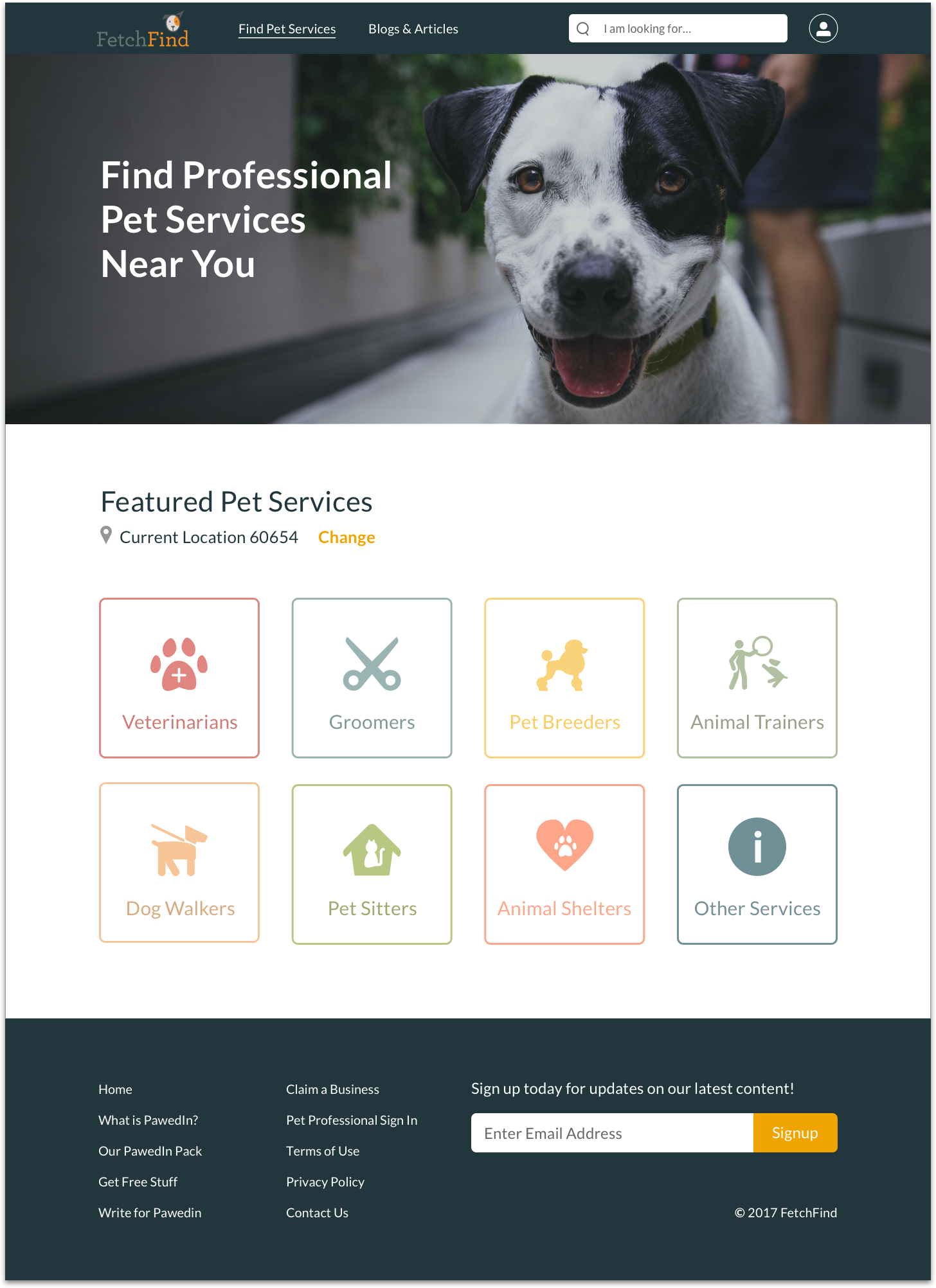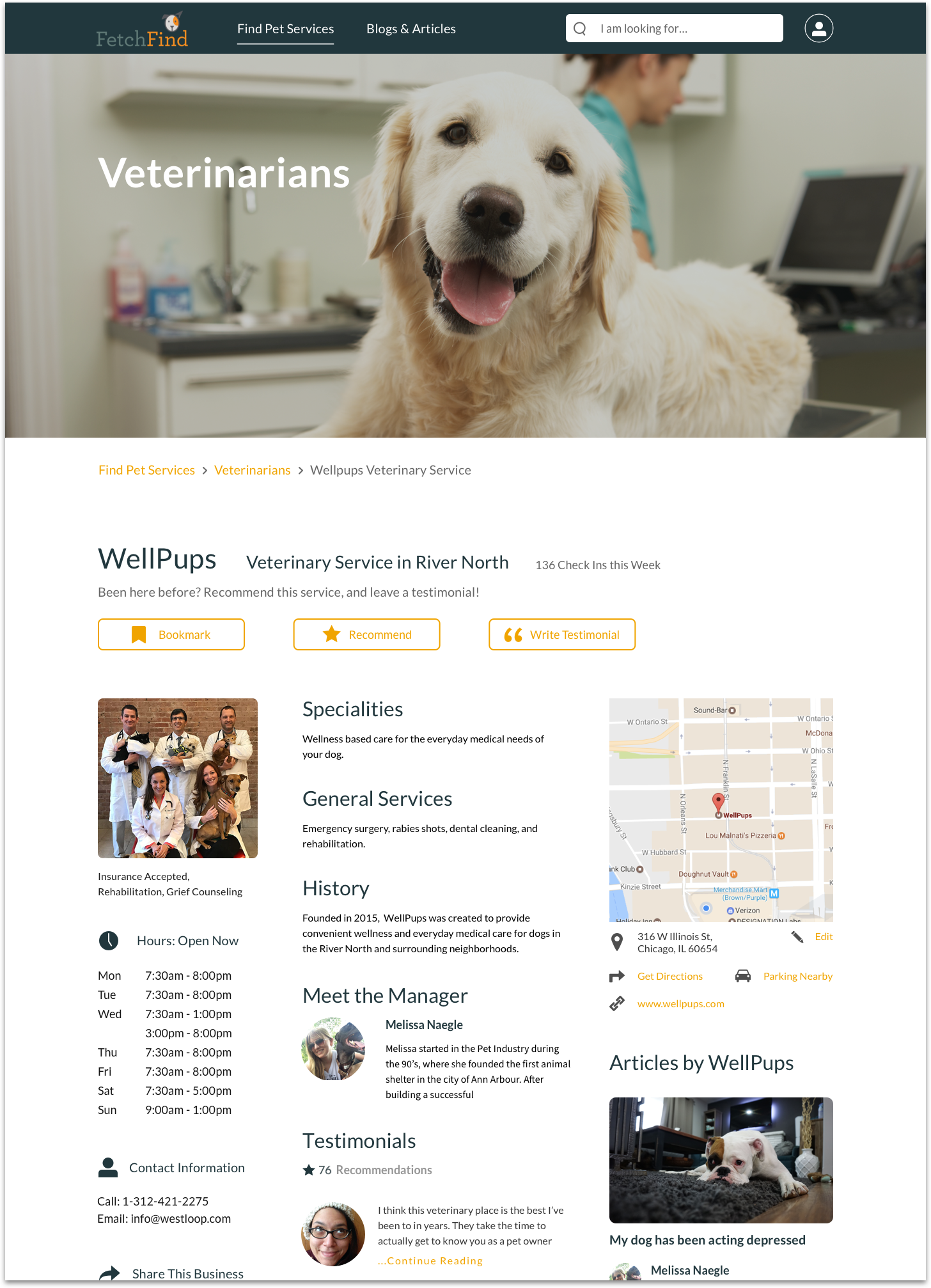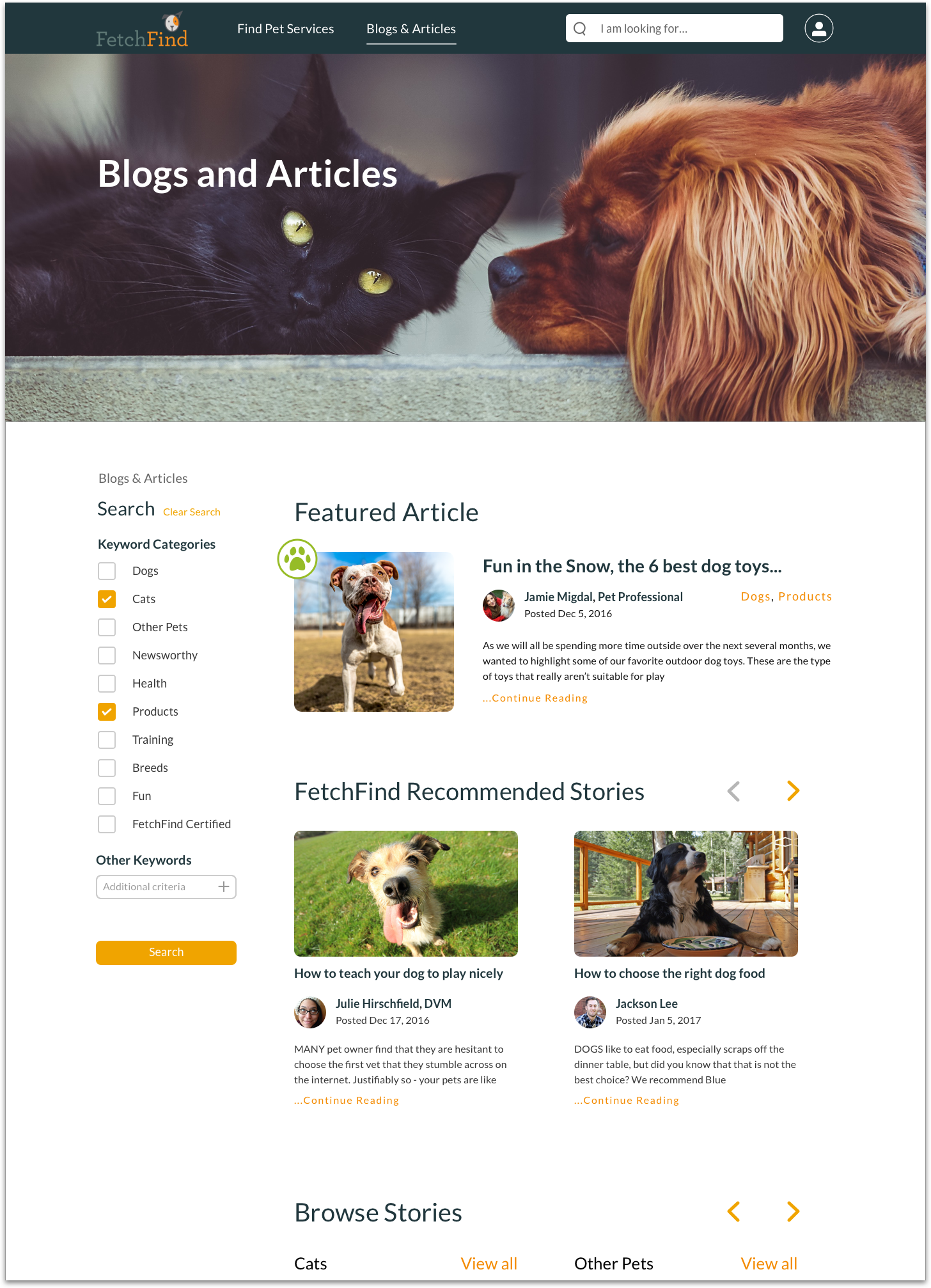 05
My teammates and I conducted user testing and found four areas for me to iterate my designs
I simplified the blogs and articles page
Users were confused by what the difference might be between the (1) Featured Article section and the (2) FetchFind Recommended Stories section. Compounding this confusion was the use of three different display styles: (1) list view, (2) grid view, and (3) list view embedded in grid view. I improved the usability of this page by making the headings more meaningful, and simplifying the UI.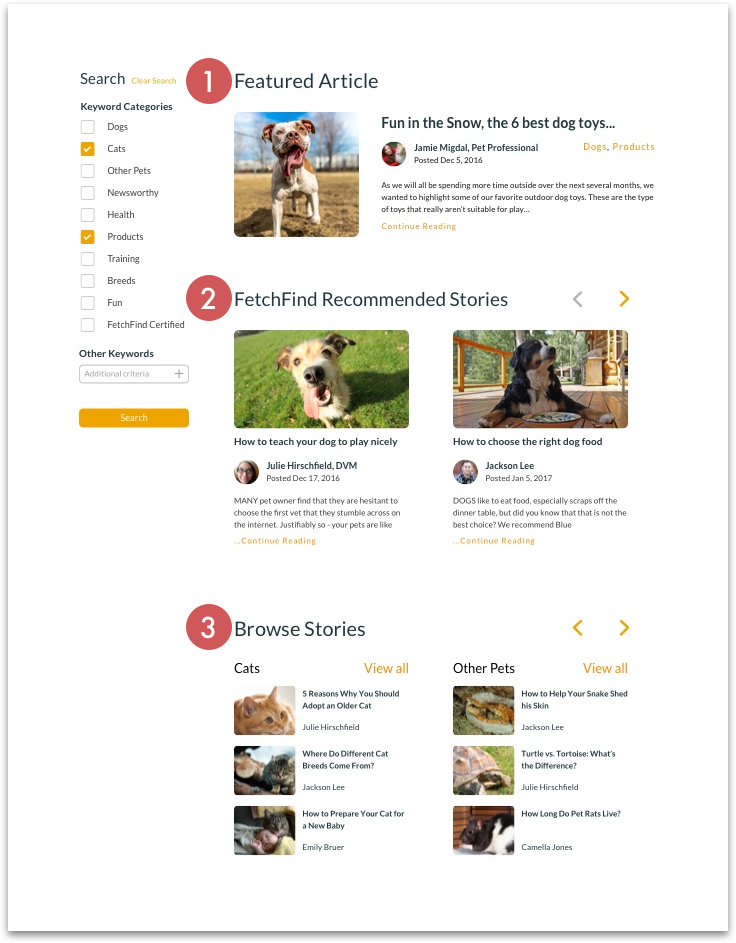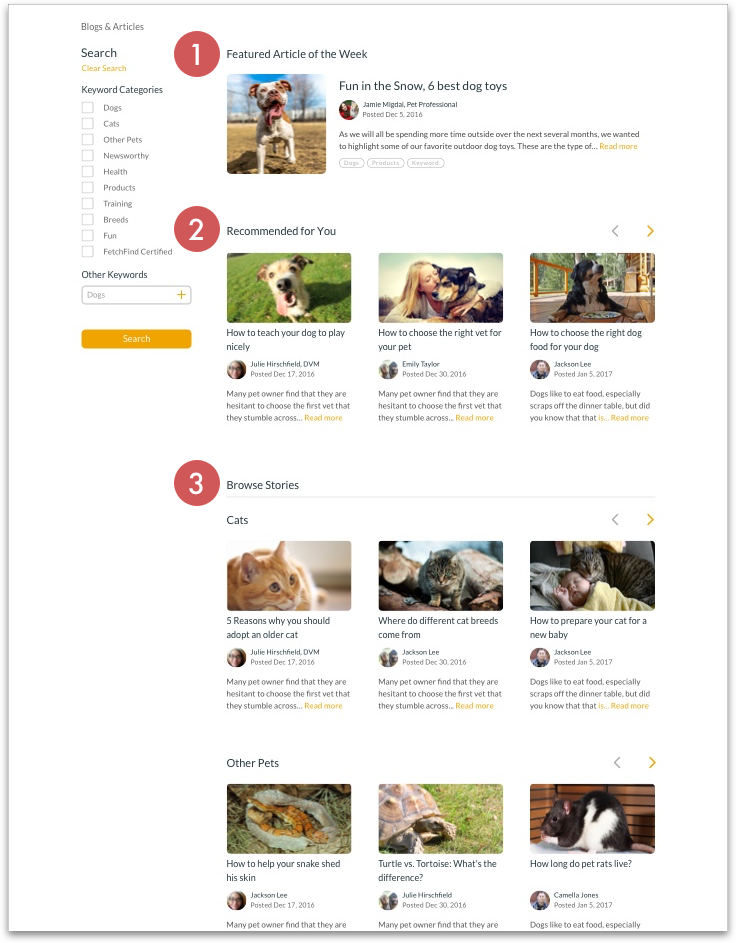 I improved the hierarchy on the blog article page
(1) Users were distracted by the suggestions along the right side of the blog article. The large photos pulled too much attention, so I made them smaller and displayed them in list view. The second round of user testing validated that this was successful.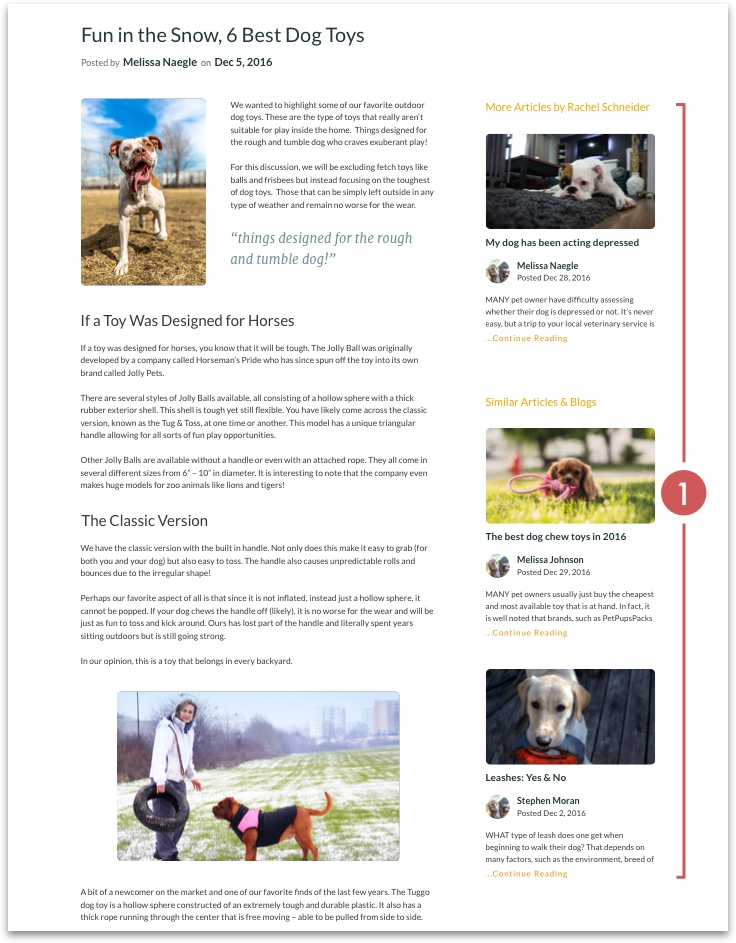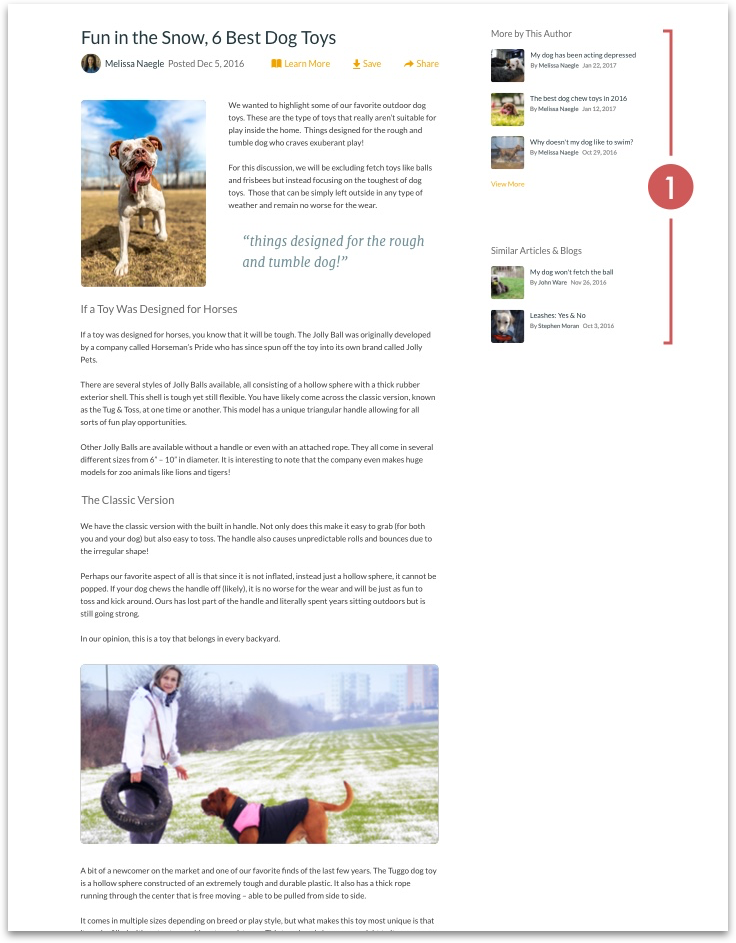 I improved the organization on the content-heavy business review page
Users felt overwhelmed by the density of information on the business review page. I made simple but effective changes that improved content organization.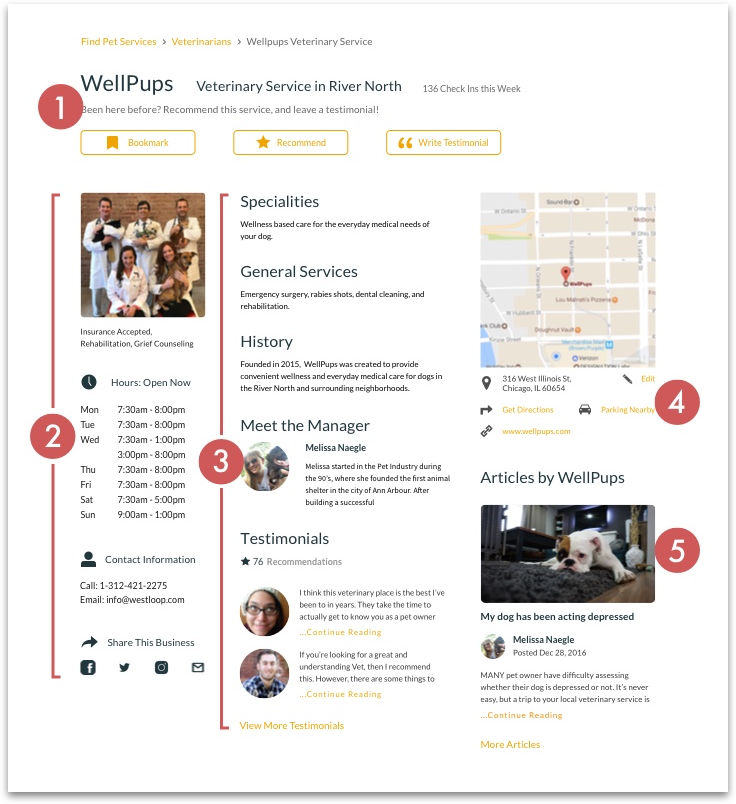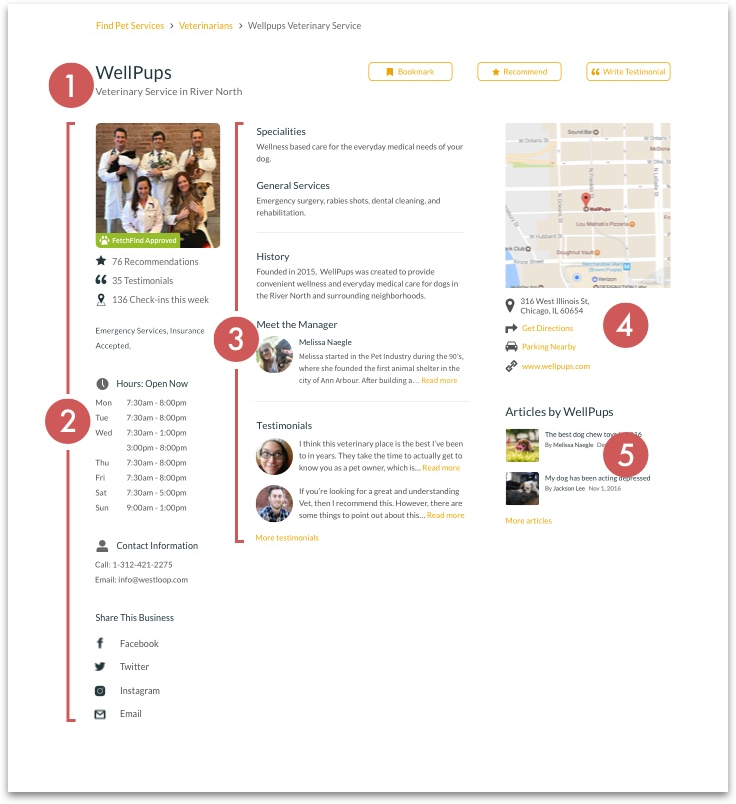 I pivoted my approach to the homepage
Originally I designed the pet services springboard menu with icons because that's what our clients wanted, but test users didn't respond with much enthusiasm. I decided to pivot my approach and chose to use photos instead. This more closely aligned with our research findings that good pet photos convey personability.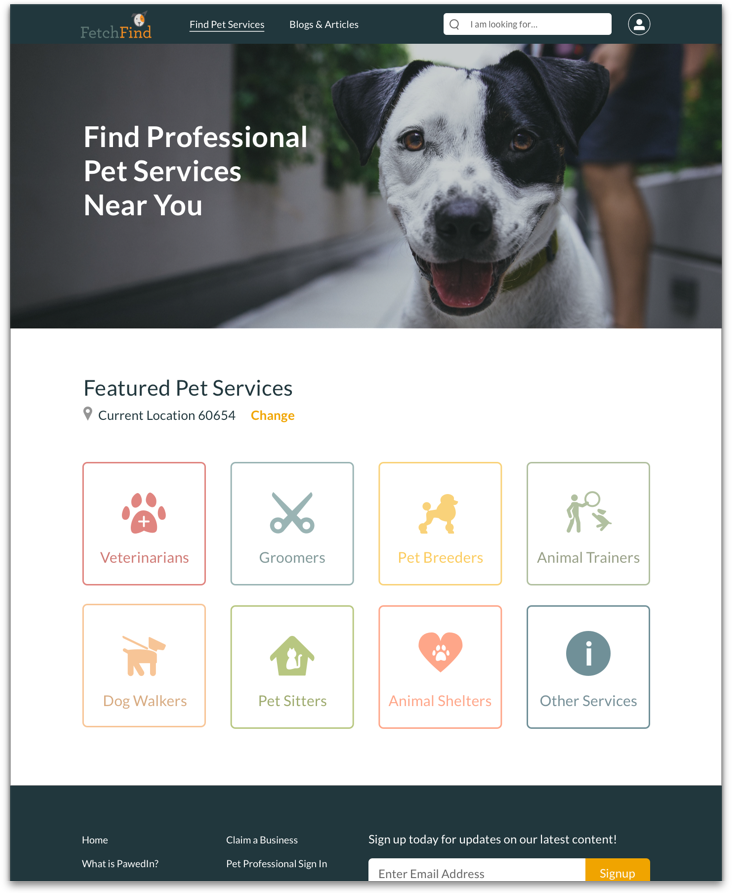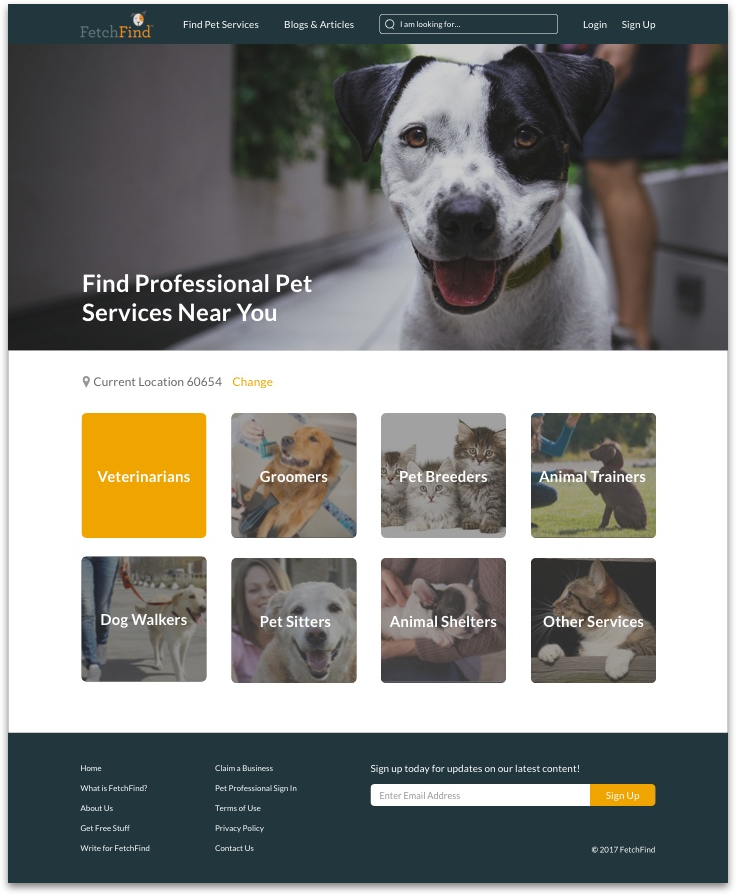 07
These were my final deliverables
Taking user feedback and client reception as our indicators, my teammates and I were overwhelmingly successful in our FetchFind redesign.  The top four adjectives used to describe my design were "friendly," "clean," "professional," and "personable," which means that I met our design principles. Our clients were also very happy with my design.

"


We

had very high expectations going into the process; even so, we were blown away by the depth and quality of the final product...Felix was very adroit at understanding and improving upon both our spoken and unspoken wishes throughout all of the design sprints.
—Melanie Jansen, Web and Media Director, FetchFind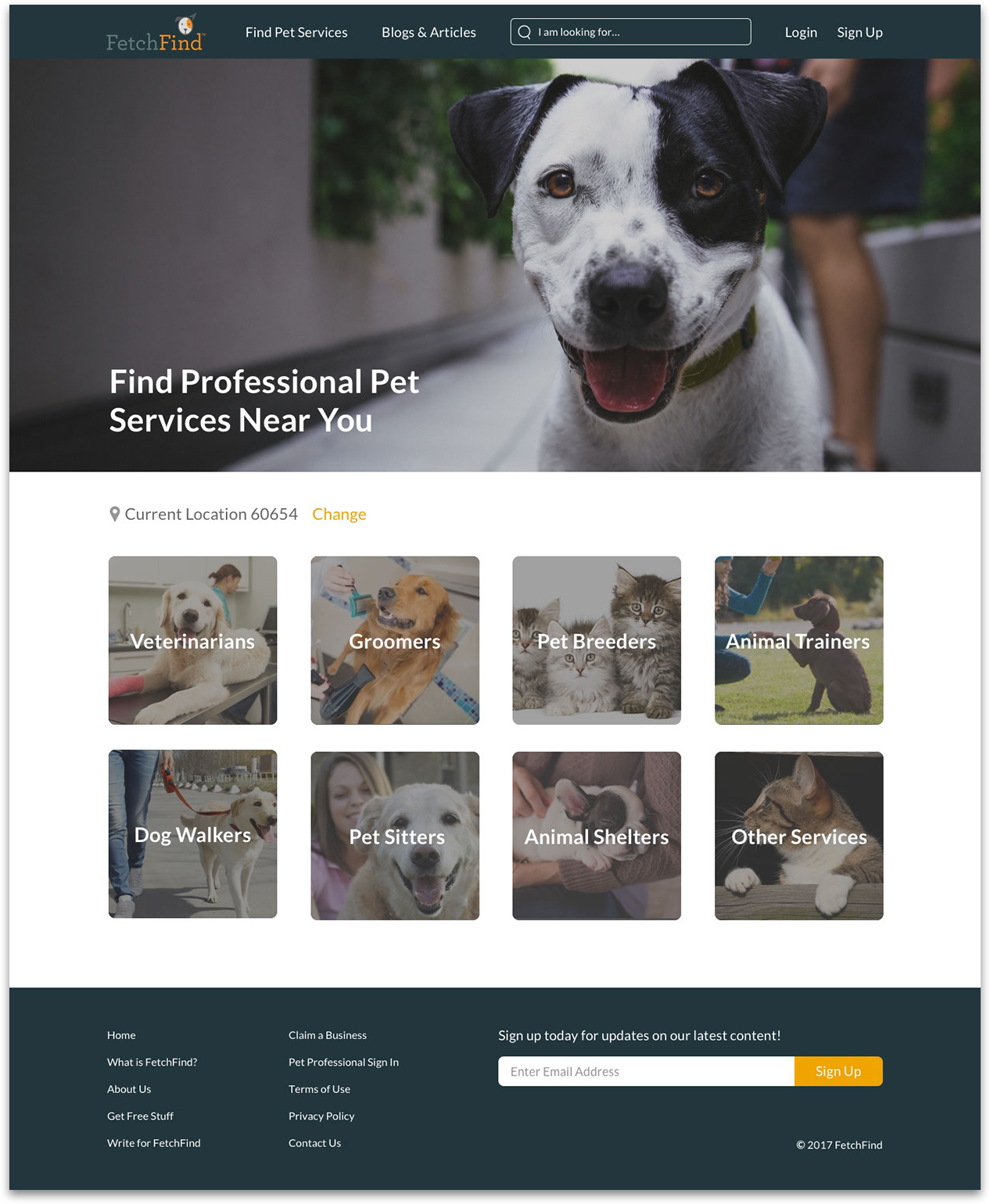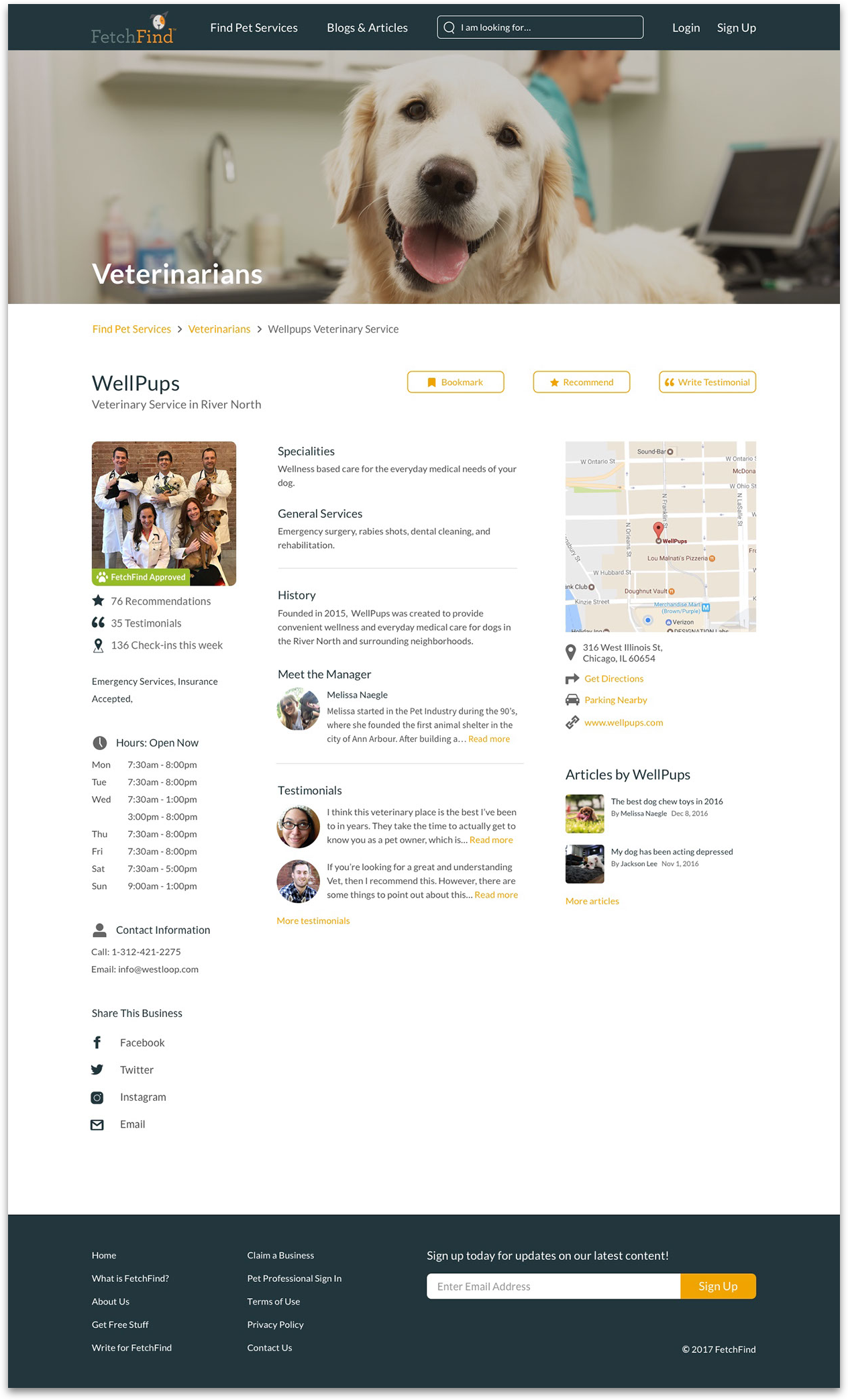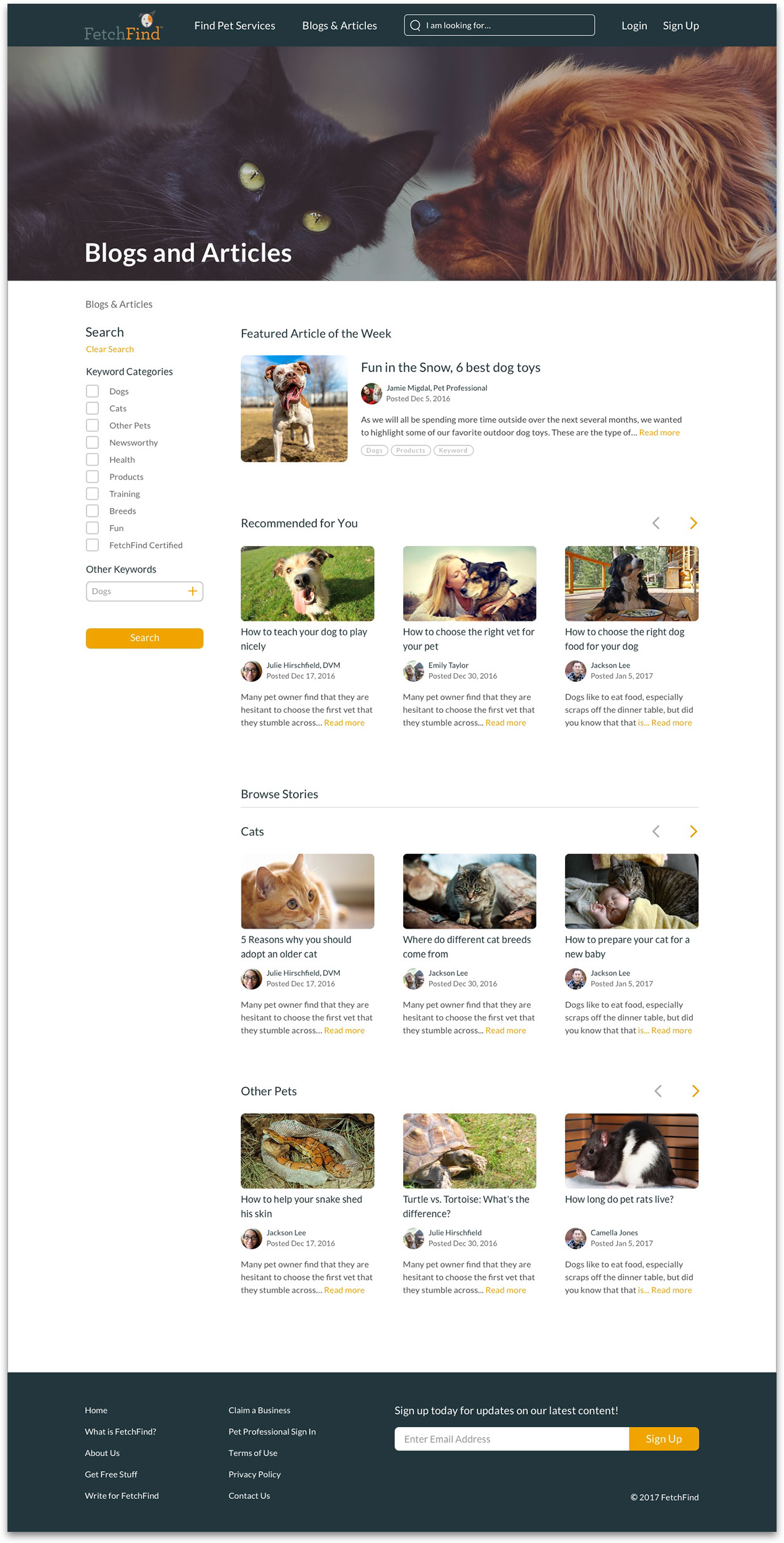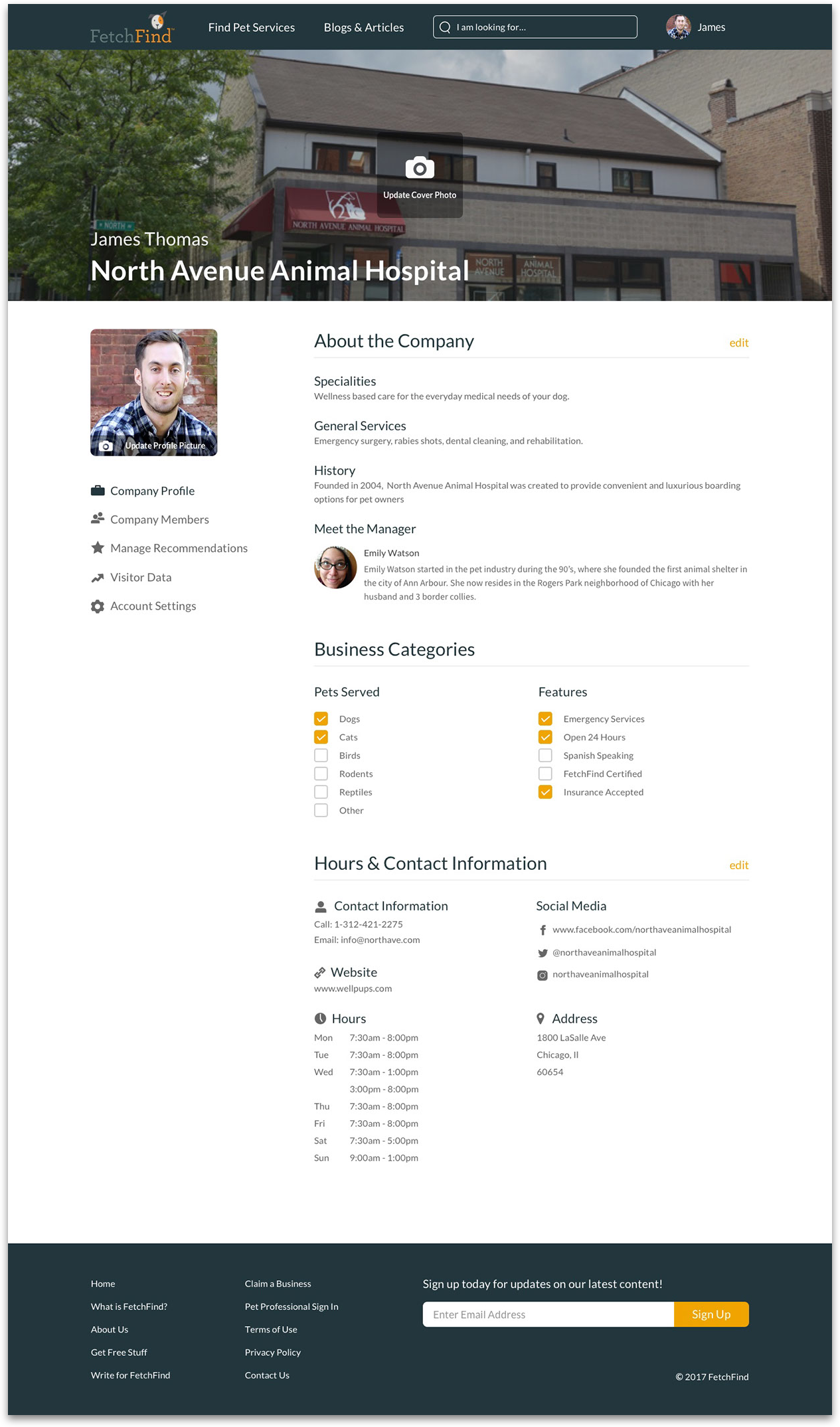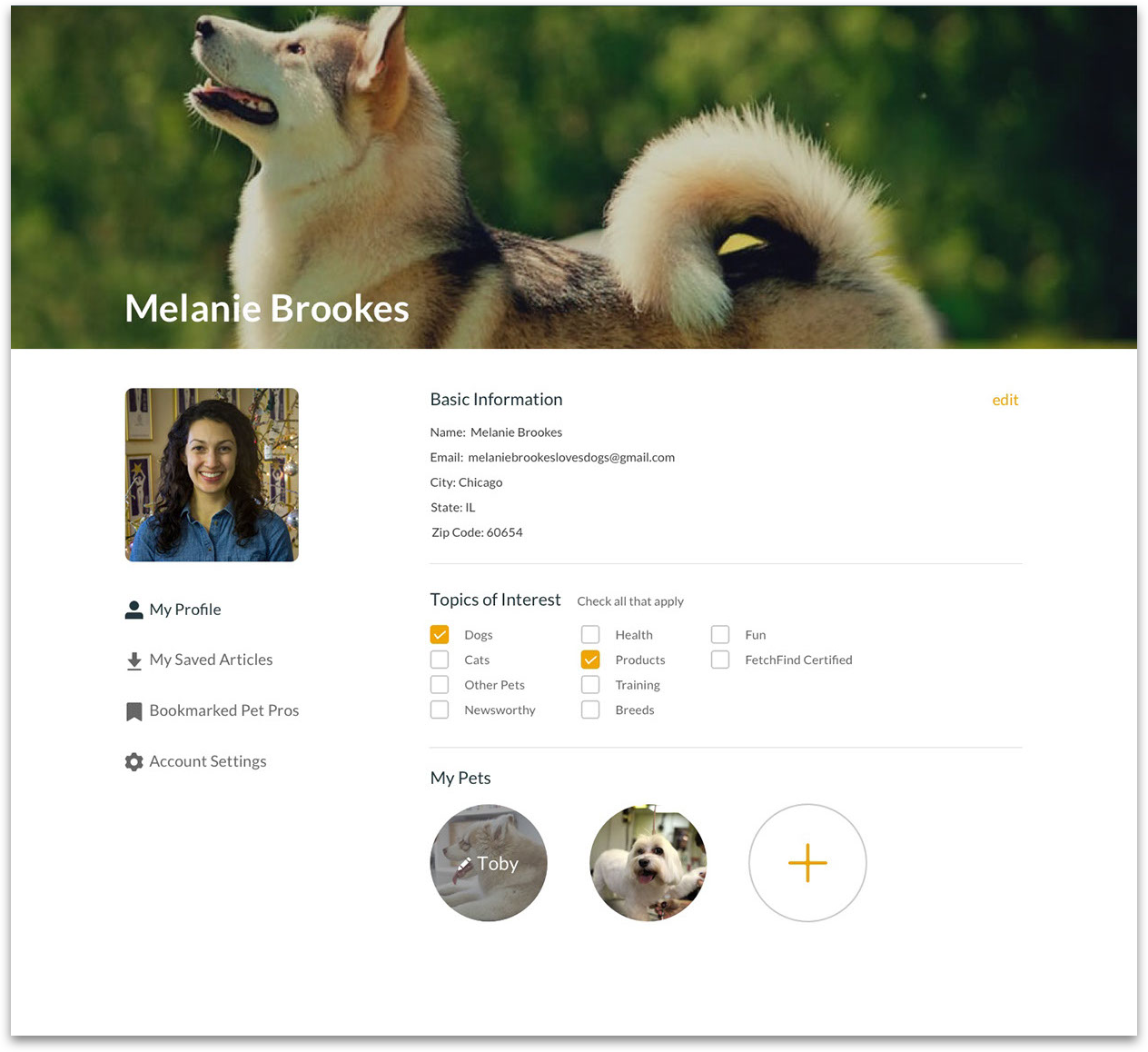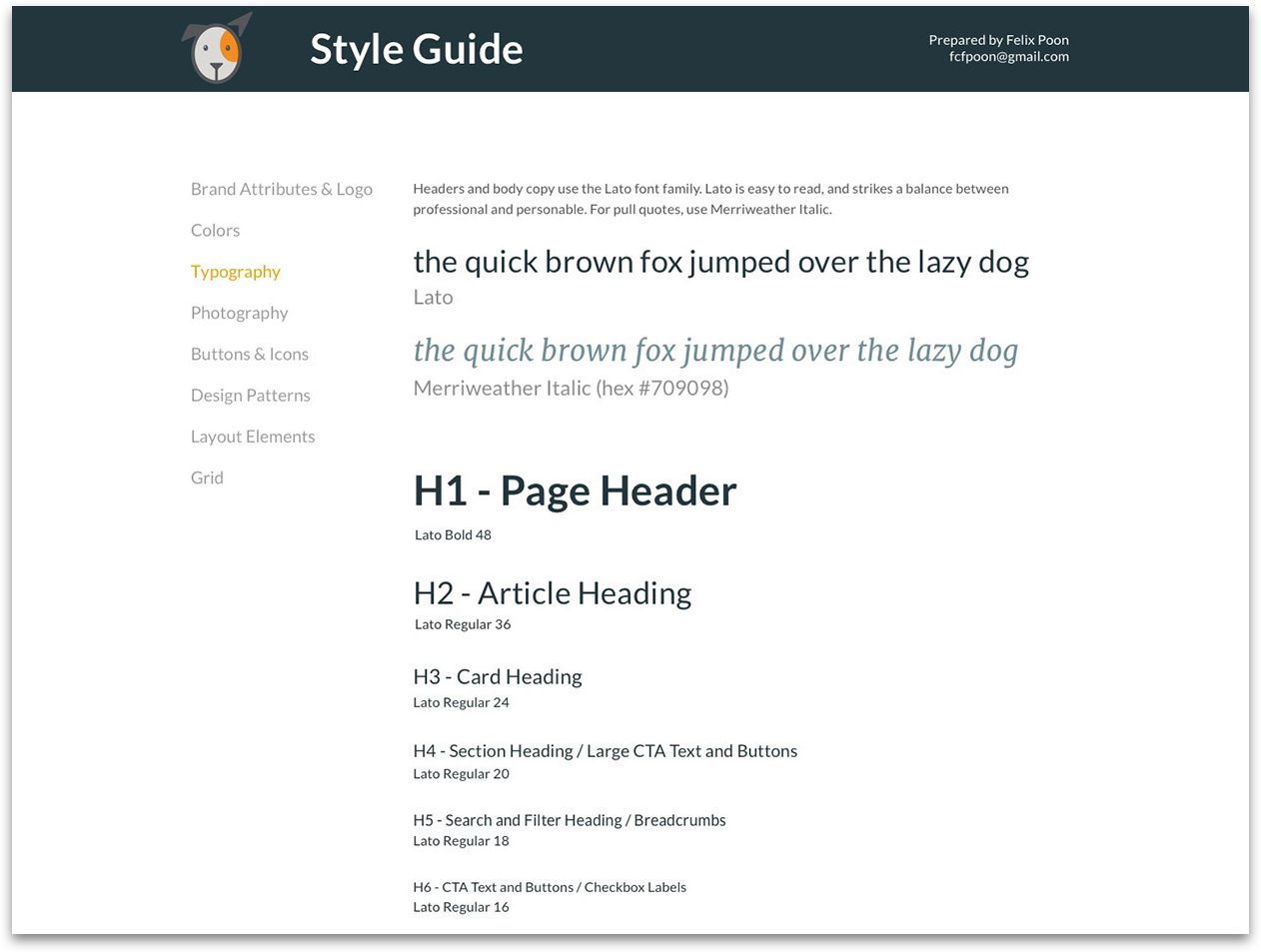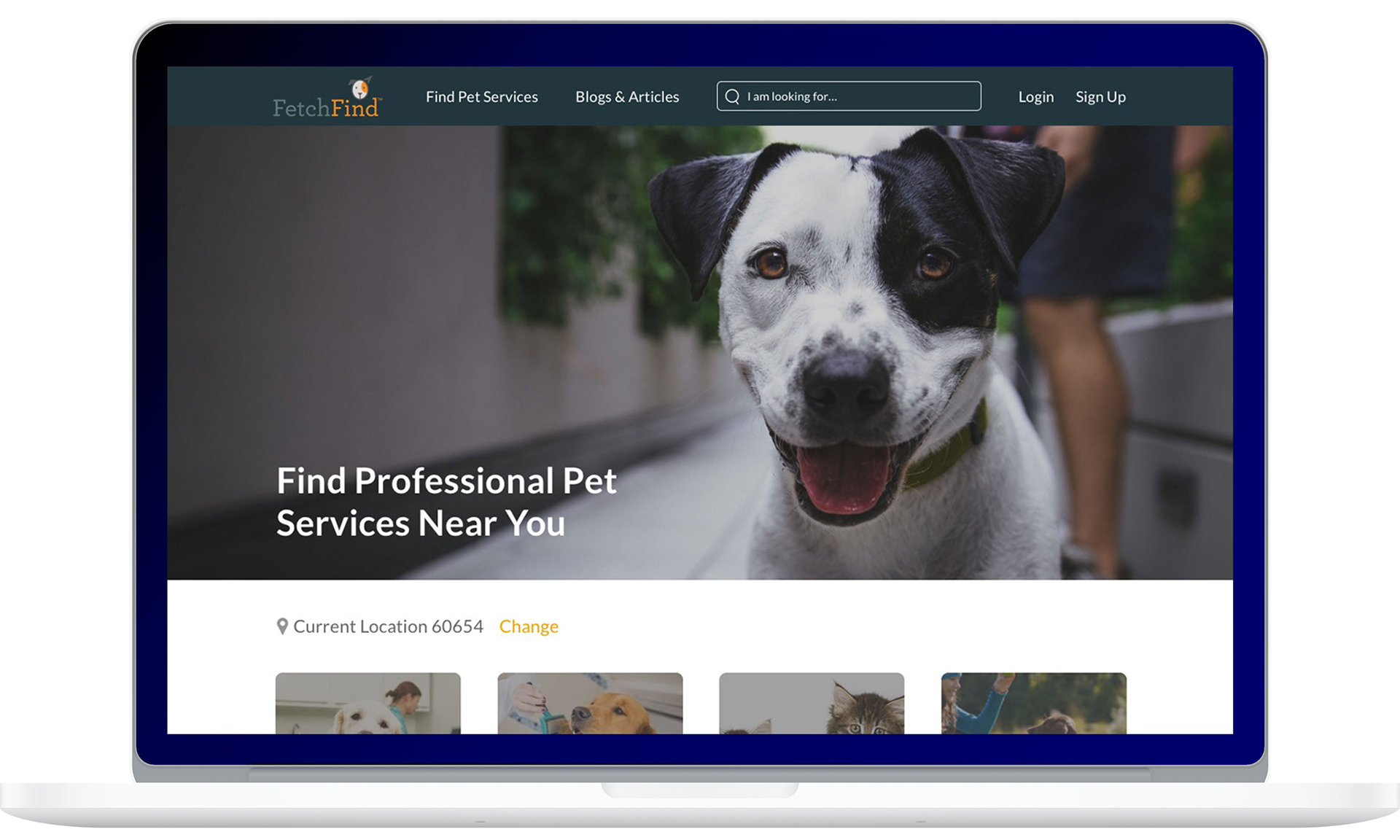 07
These are my final thoughts
This was the first client project of my design career, and it taught me a lot about myself as a professional designer. Coming from a background of ten years in international education, I was able to utilize my strong communication and organizational skills to take a lead role on my team. I served as the primary contact with our clients and our test users, and I led our team in the creation of our user testing materials.
I also learned that teamwork is important to design. We had discussions and debates about the initial research, and what to take away from our two rounds of user testing. These were instrumental for writing our design principles and making the right decisions and iterations.